I wanted to put together a picture blog showing some of the fun things Whirly experienced as part of our family. I am starting this post with a short note to him - so he understands I feel. I hope he's up in puppy heaven and can take a break from chasing squirrels and birds to read it. 
I hope you all enjoy the pictures. If you have comments or want to leave a note for my little fluffy white angel in heaven, feel free to comment below. 
"My Dearest Whirly, 
I first want to tell you that I am so sorry for the life you had to endure before we met. I can't imagine what your life was like in that puppy-mill for 9 years, but I hope that you found happiness with me and your other dad. The first year you were very sick and that is why we had to take you to the veterinarian all of the time and give you all those nasty medicines. You made it through like a champion! 
I was sick at the same time you came into my life. Life was rough for both of us however, your love and your strength comforted me. You inspired me to make both our lives better, that's why I started Whirly Dog Supplies. When we got you, I knew you were cold so I started making all those hoodies and jackets to keep you warm. You gave me inspiration and a reason to heal and do something besides laying in bed feeling sorry for myself. 
Today, as I am designing cute little dresses, warm hoodies, and fun onesies for other dogs, you are my inspiration. 
I realize the past year has been tough on you. You kept hanging on - only to be with me; slowly following me around the house and waiting by the door from my return, when I'd leave. I'm not sure why, when you have done so much for me already. I love and appreciate you. I am truly sorry if I let you suffer the past few months, as the end of your precious life on this earth grew near. Forgive me for my selfishness, I just didn't want to let you go - I just wished I could have given you a million more kisses and snuggles. I was truly blessed that you touched my life and there will never be a moment that I don't think of you. 
I will always love you, Whirly.  
Your Dad." 
Here a just a few pictures of Whirly's life with me. Enjoy: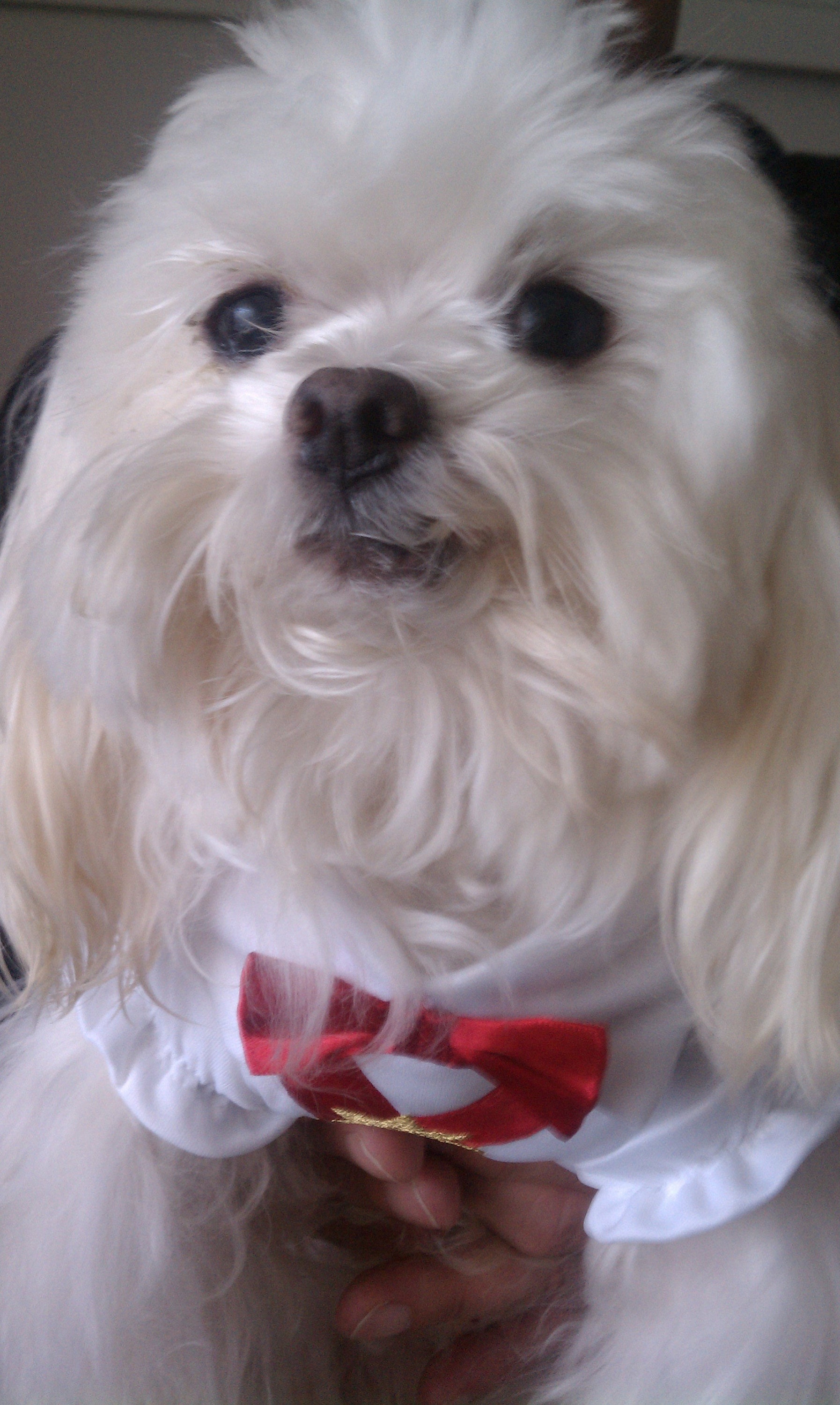 Whirly was so photogenic... he didn't mind his picture taken, so we grabbed the camera whenever we could.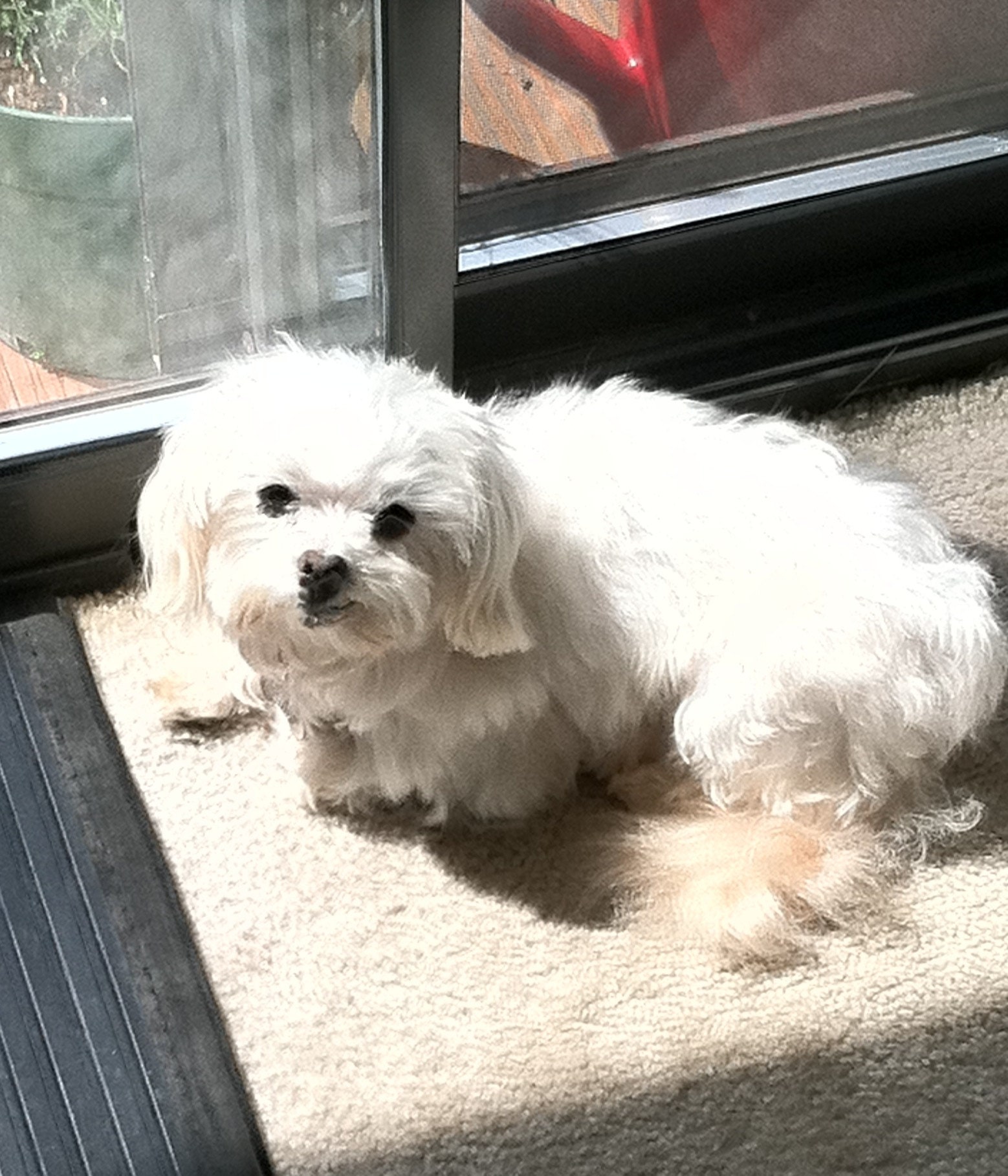 Whirly was always calm. He was always very relaxed.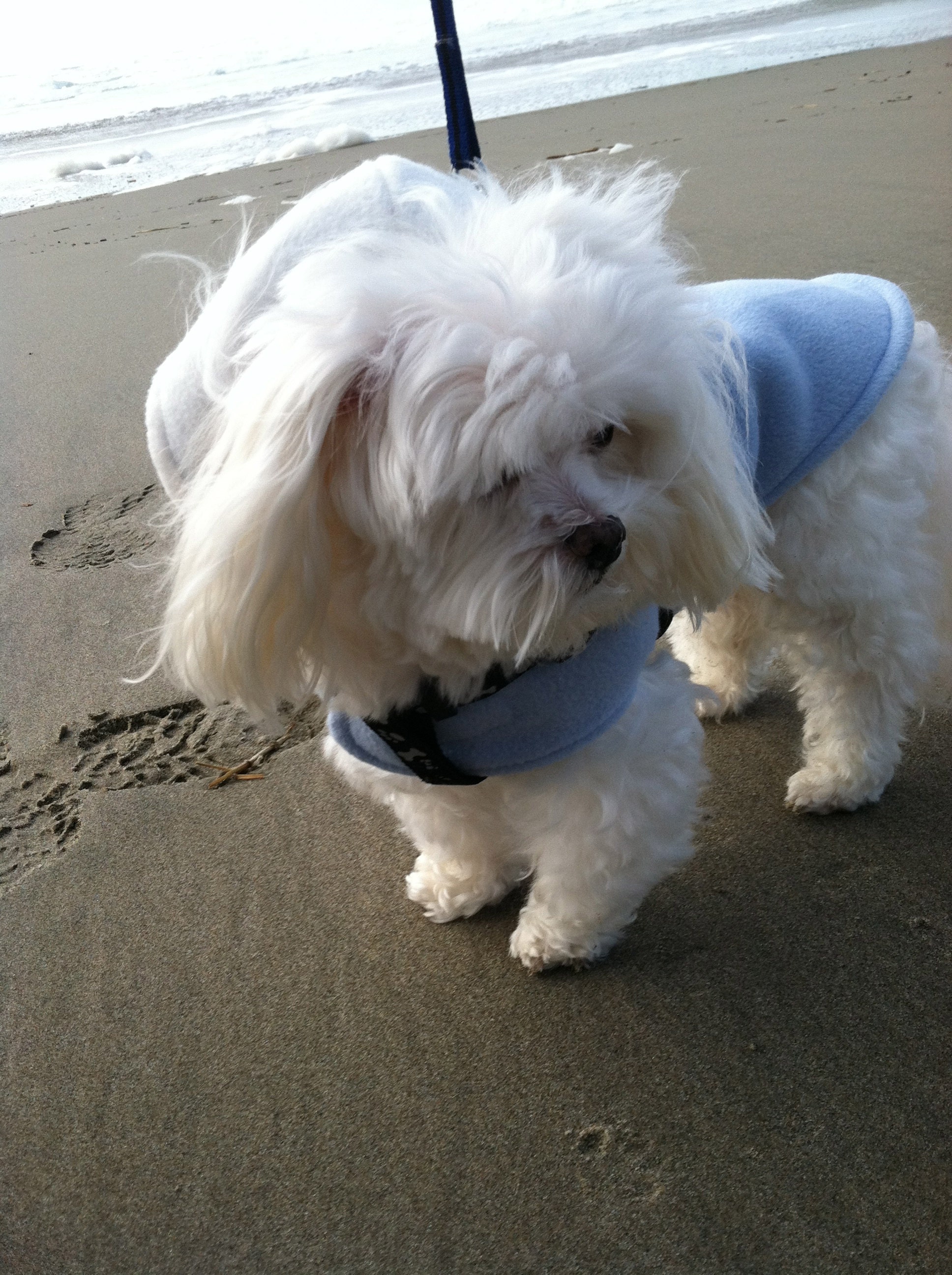 We took Whirly everywhere. I think his favorite place was the Beach!!! We took him several times and everytime was an adventure.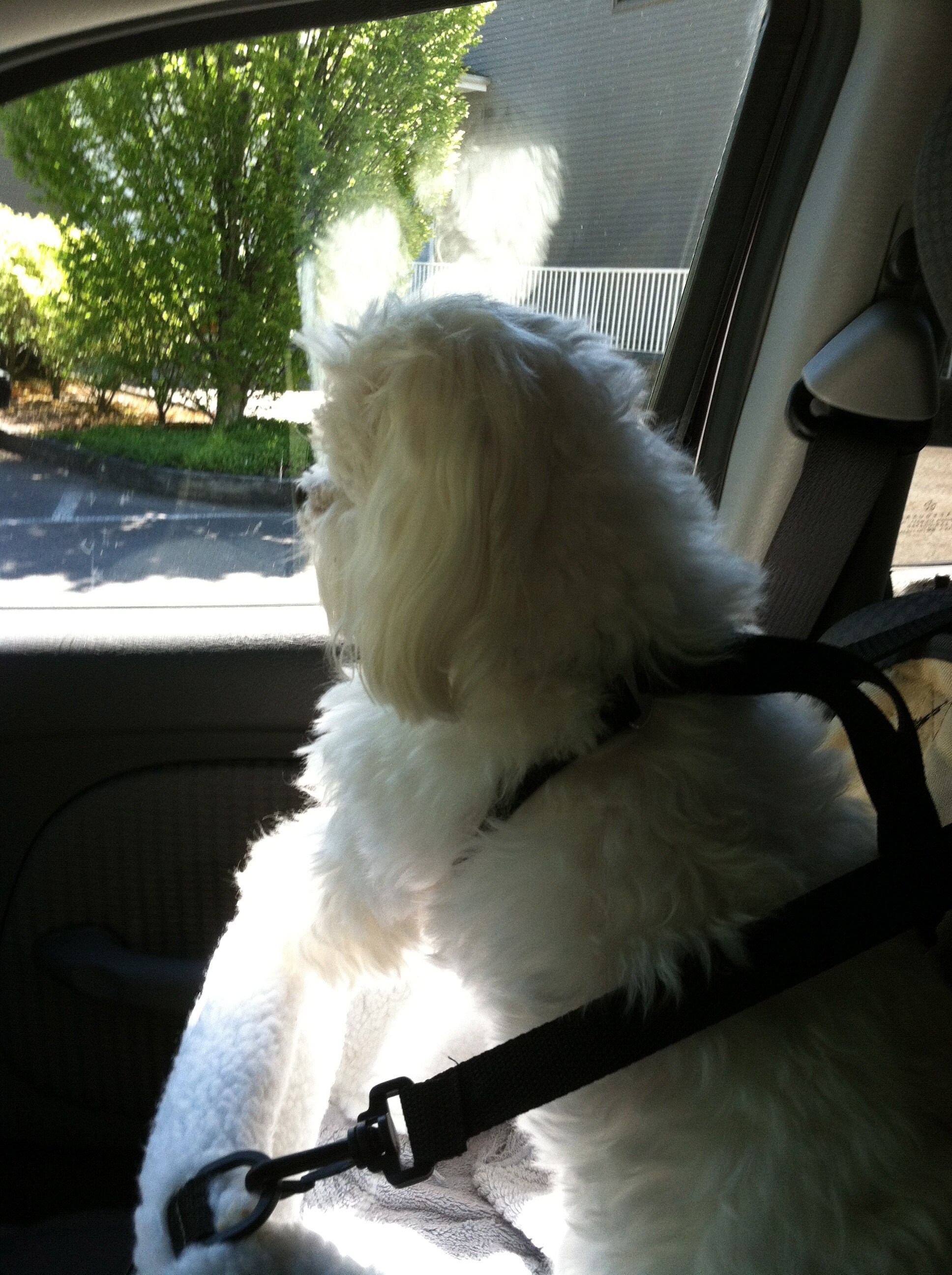 Who doesn't love going for a ride in the car!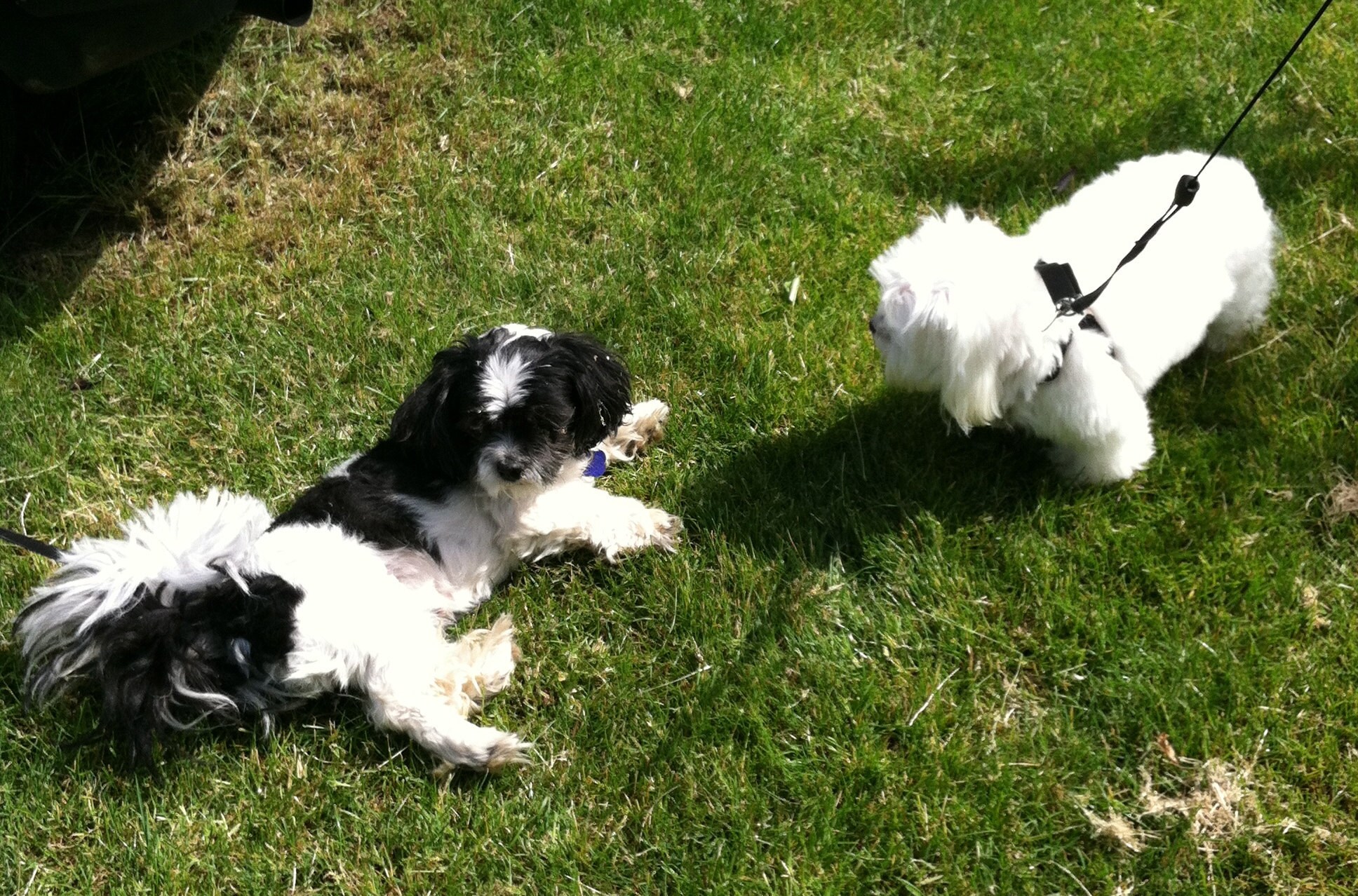 Whirly loved most other dogs his size, he would often visit my partner's dog, Kabuki and hang out while the humans socialized.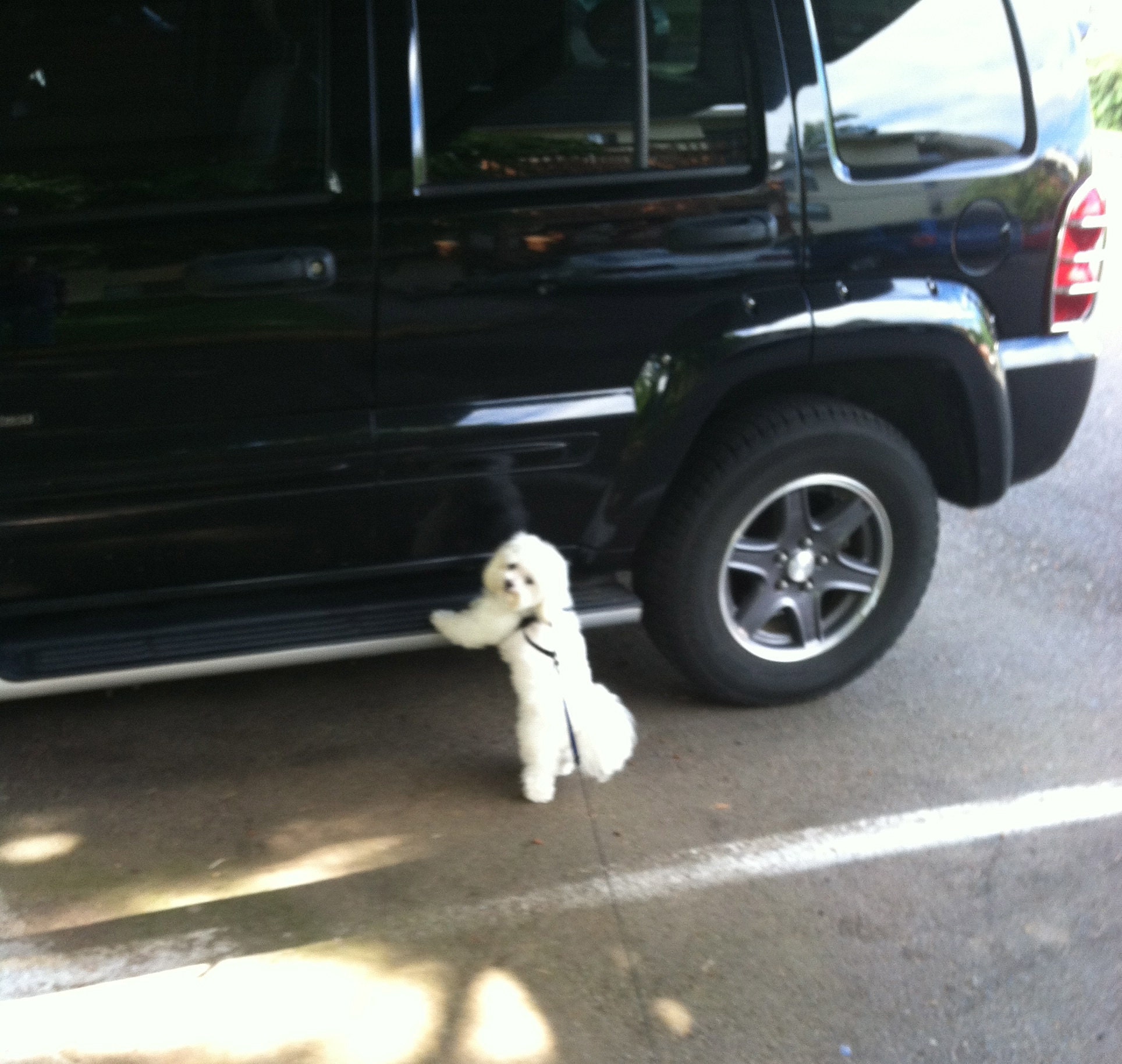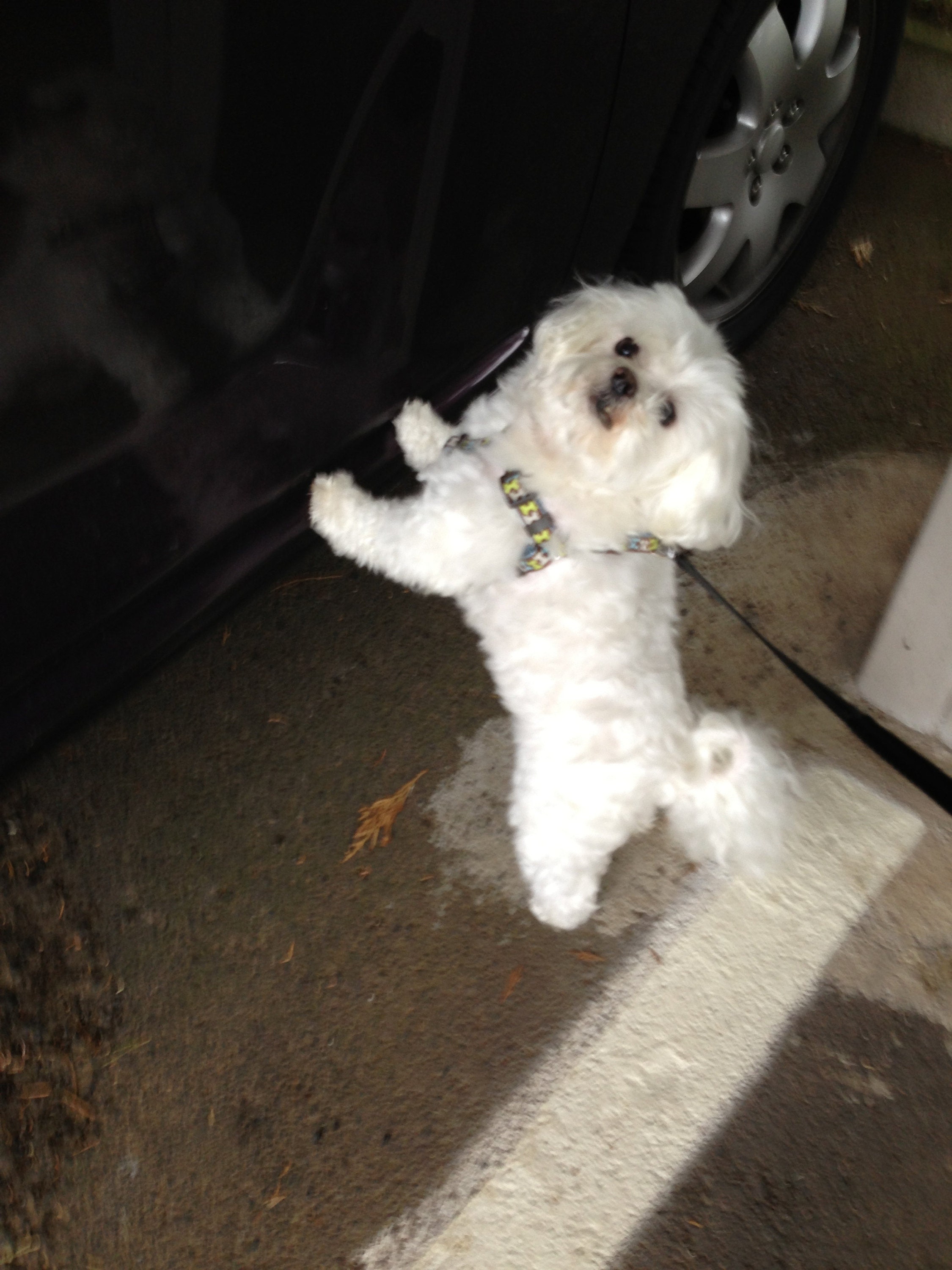 Whirly was always ready to go for a ride! What dog doesn't love a trip in the car to some super cool destination?!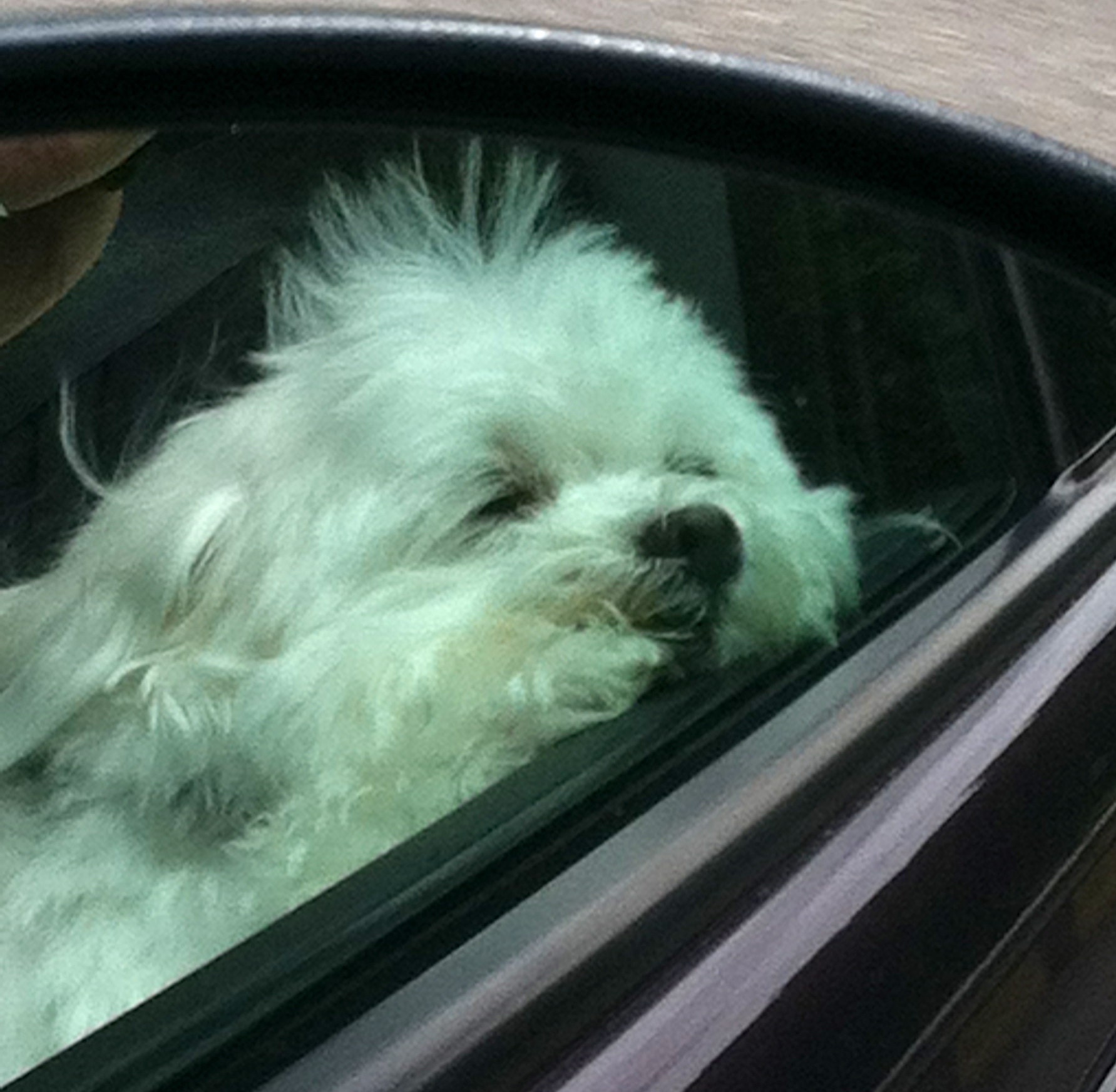 He would almost fall asleep looking out the window on car trips!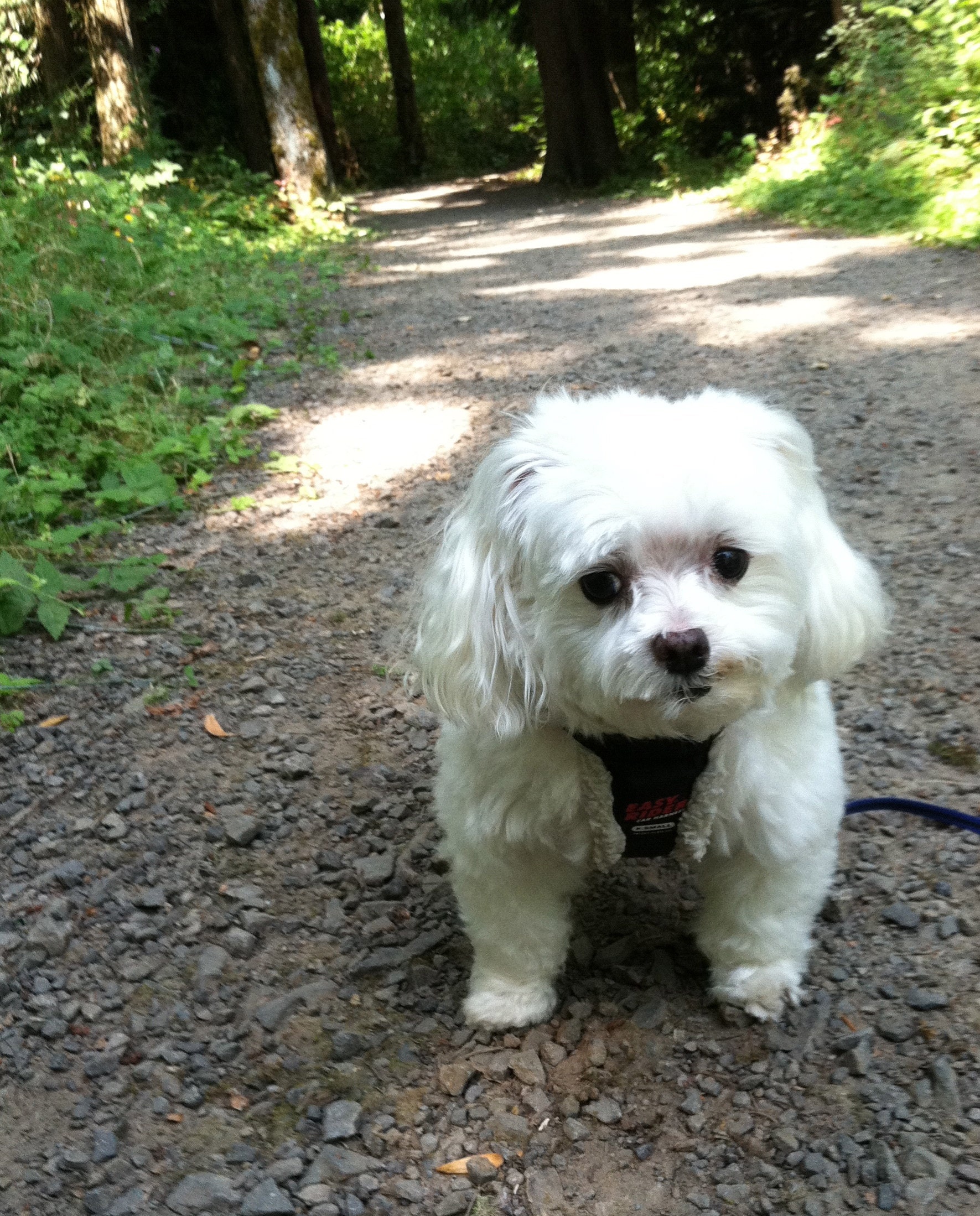 One of our many trips to the local park.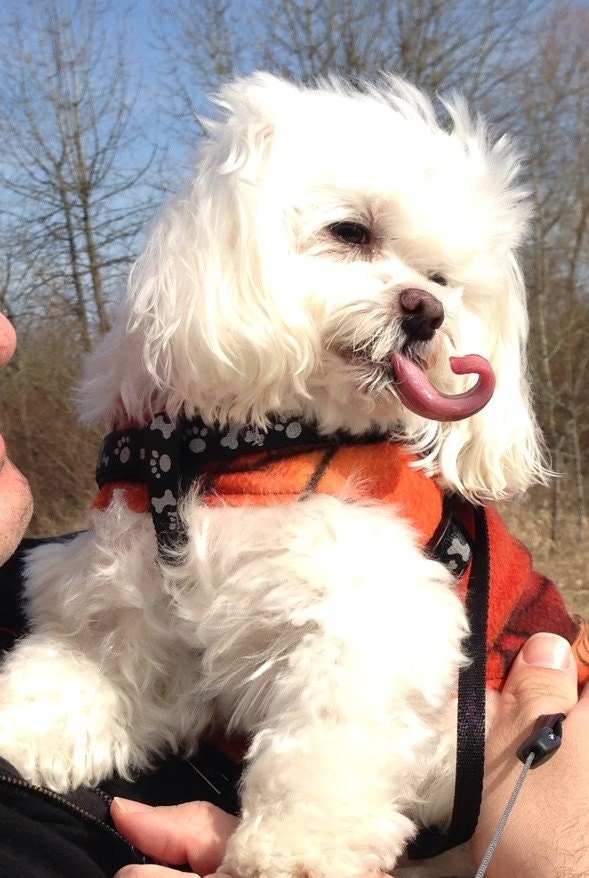 Look at that tongue!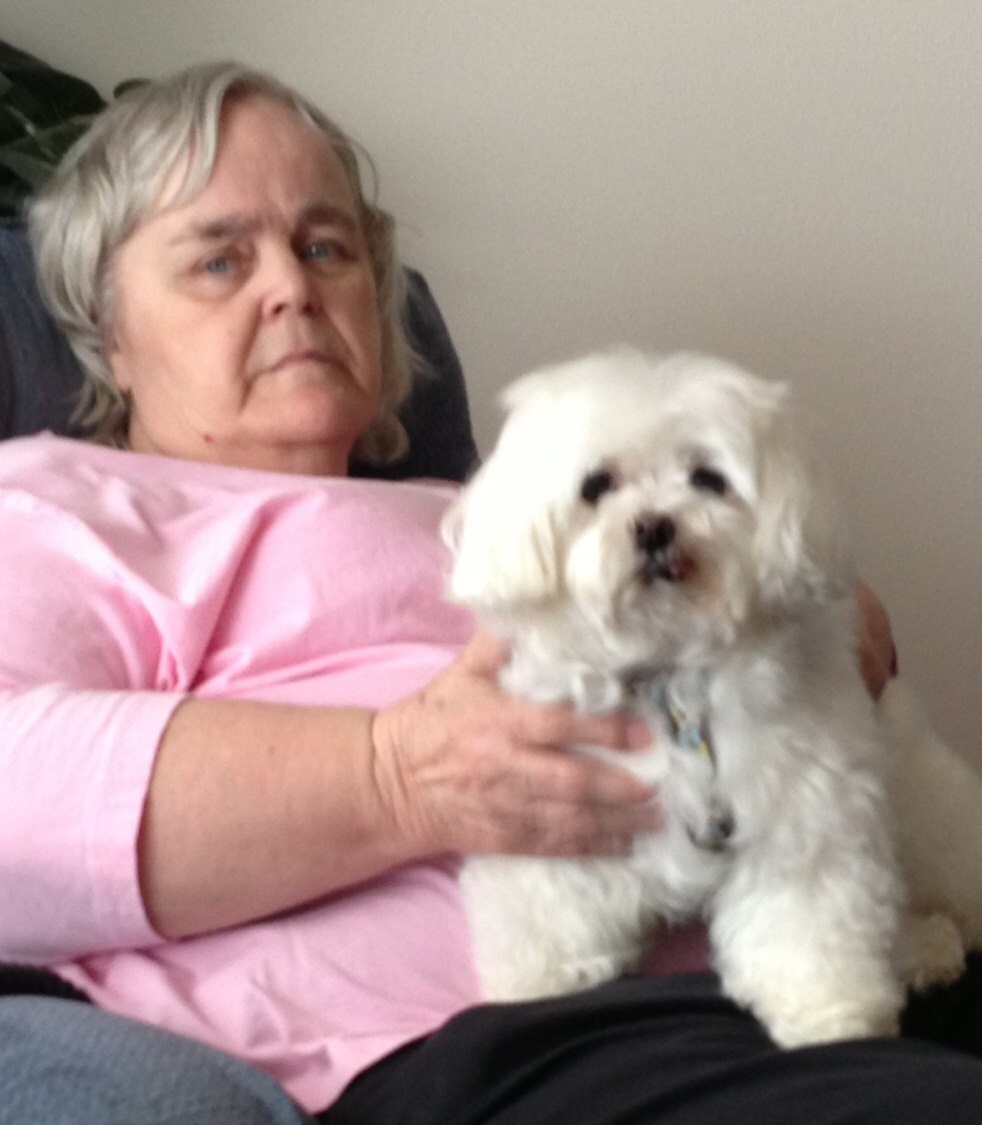 Whirly loved trips to see his grandmom too... he loved people and was wonderful with all of the seniors at the retirement center.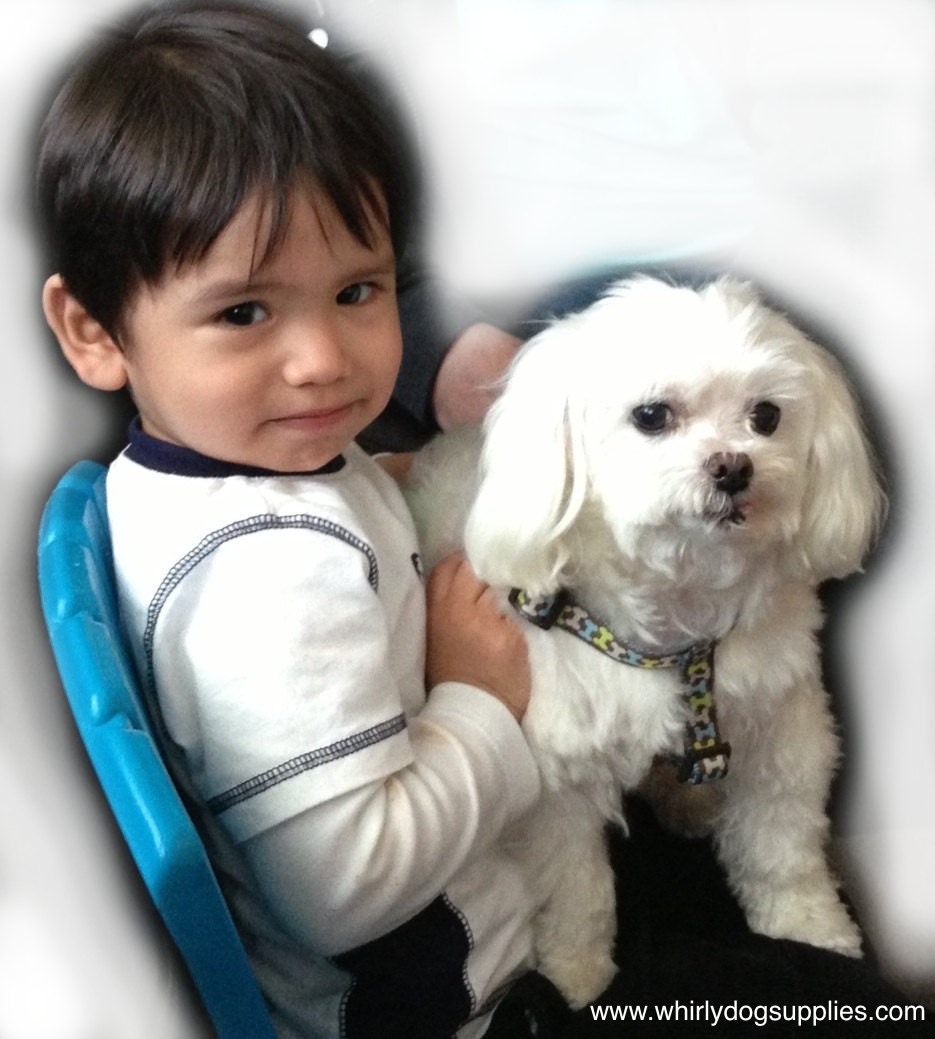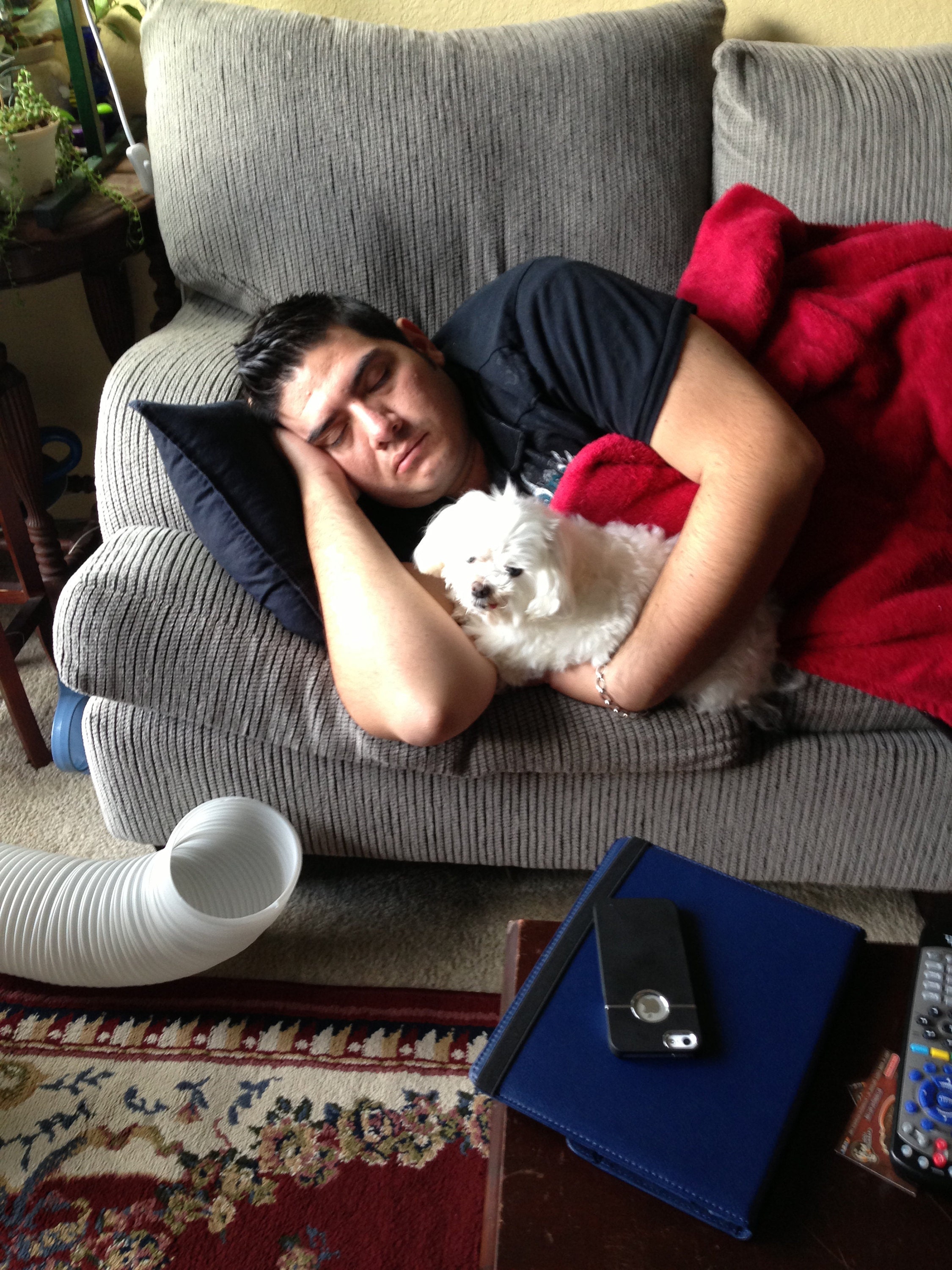 Whirly truly loved his people!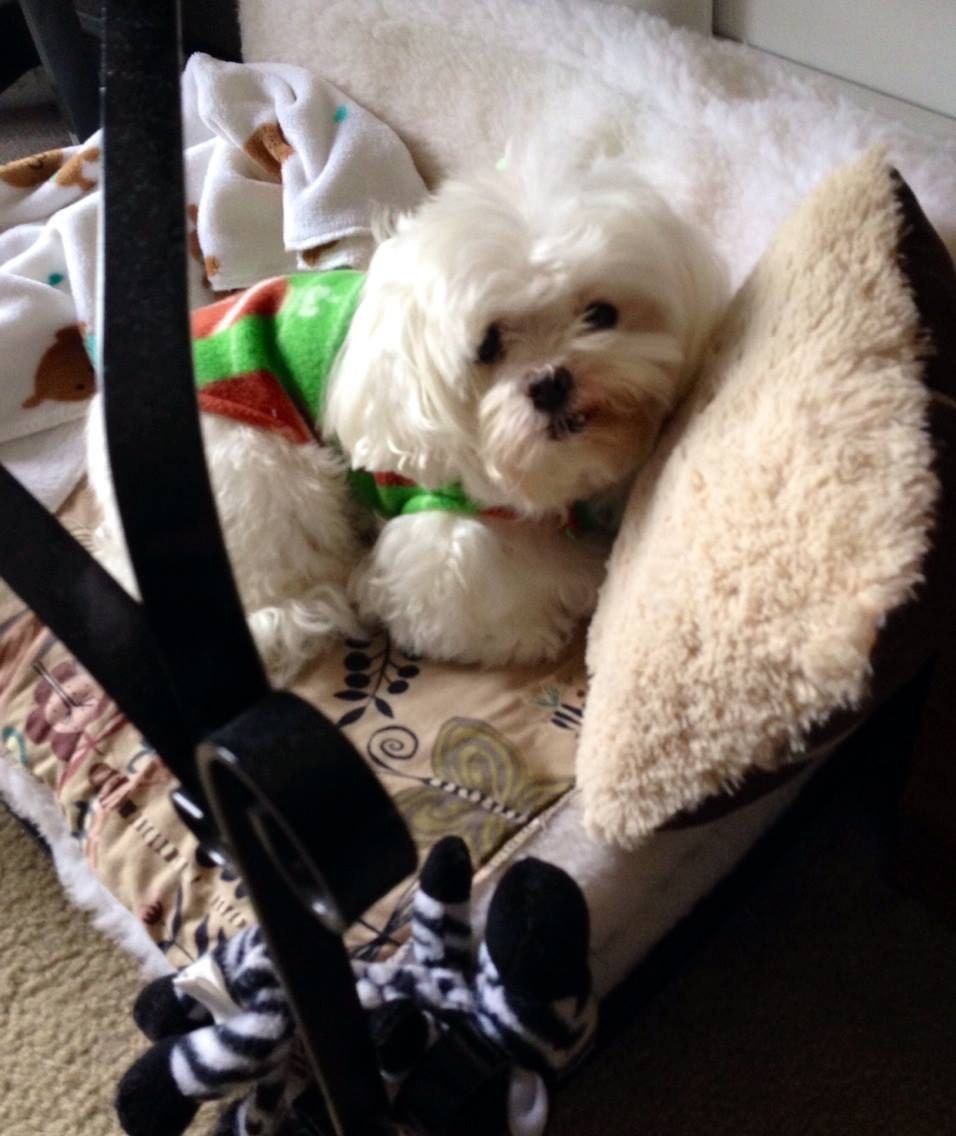 Whirly had his own fancy bed to lounge in ... he never jumped on the furniture, we always had to pick him up. So at night, he slept with every comfort.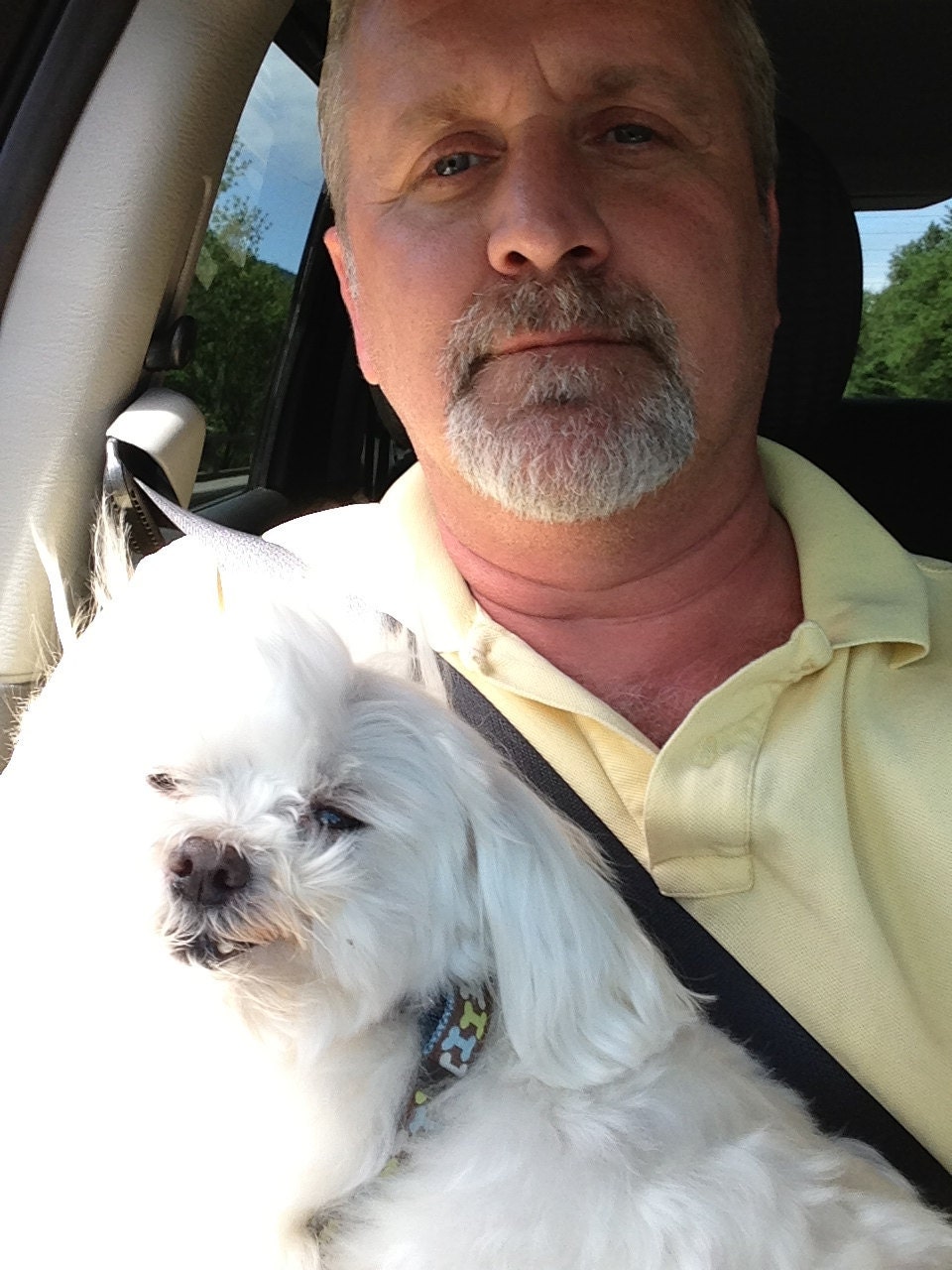 He was always with me.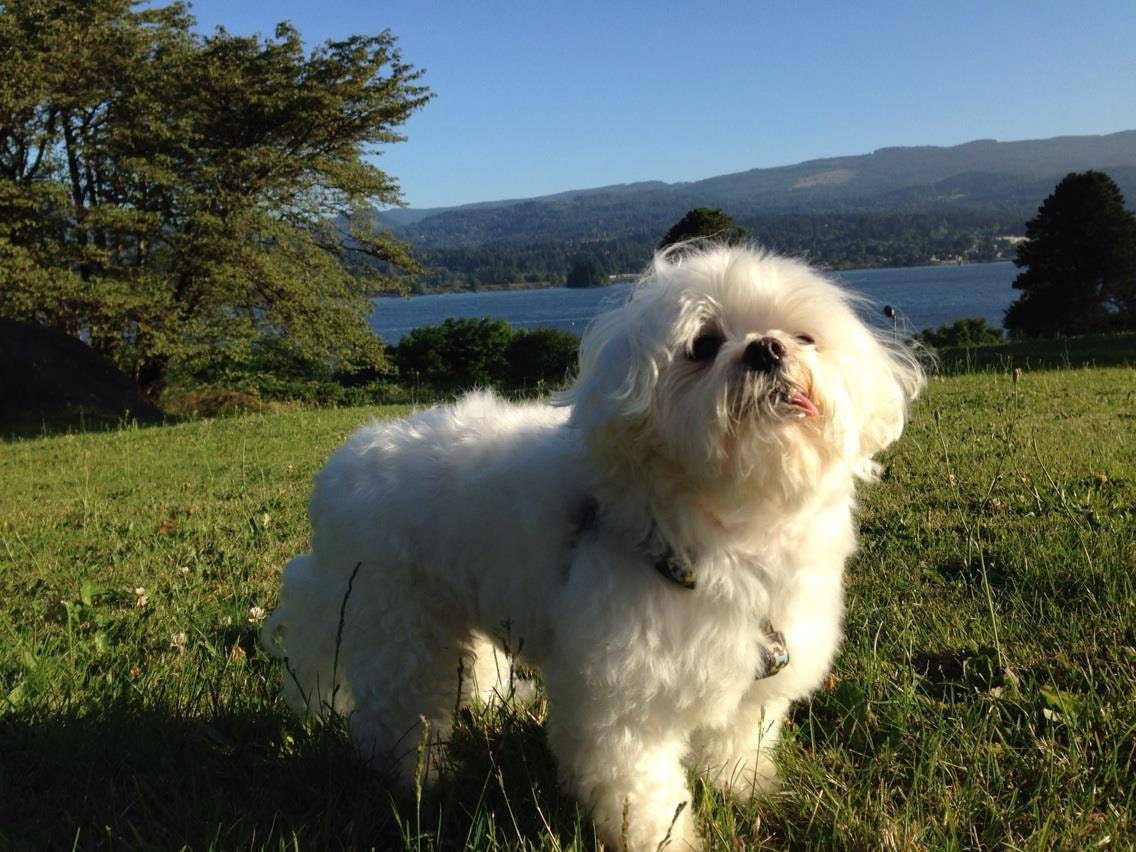 Whirly loved his beautiful home in Cascade Locks, we moved and he lived the last 4 1/2yrs of his life here. What a great adventures he had.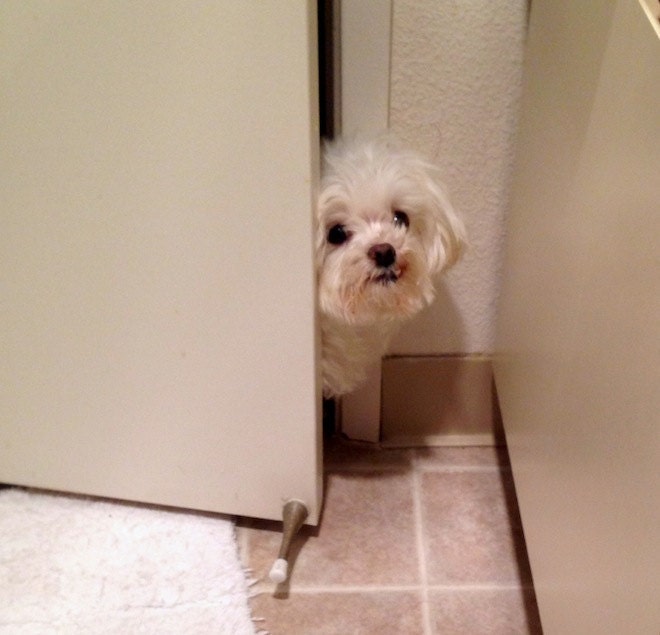 You never had a moment's peace, especially if you didn't latch the door shut!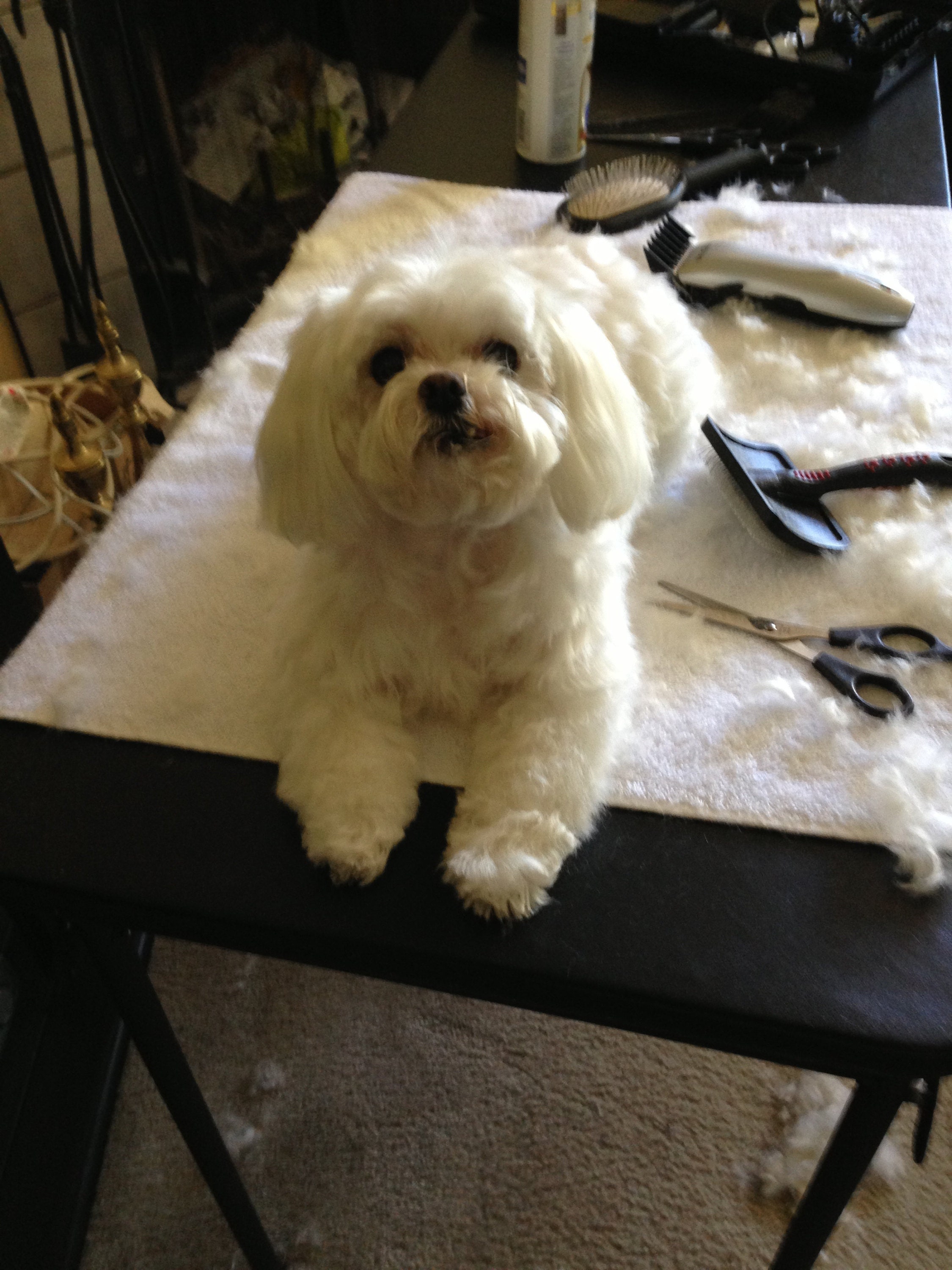 Whirly had no problem with me grooming him. I didn't do a great job, but he was patient and let me do what I could.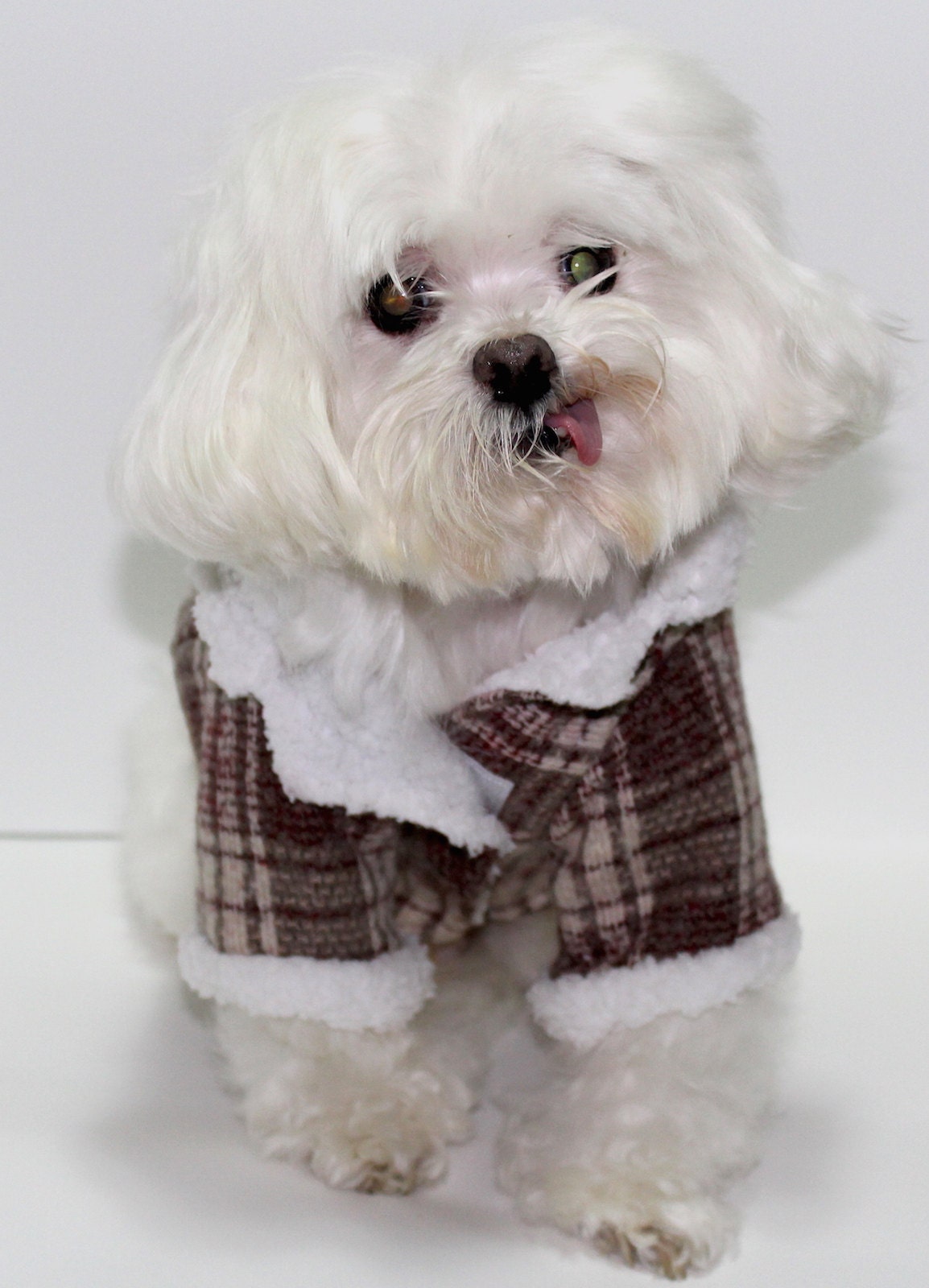 Modelling a winter coat I made for him from fabrics I purchased from Mood, in NYC. They even posted a picture of him on their website... he was so handsome!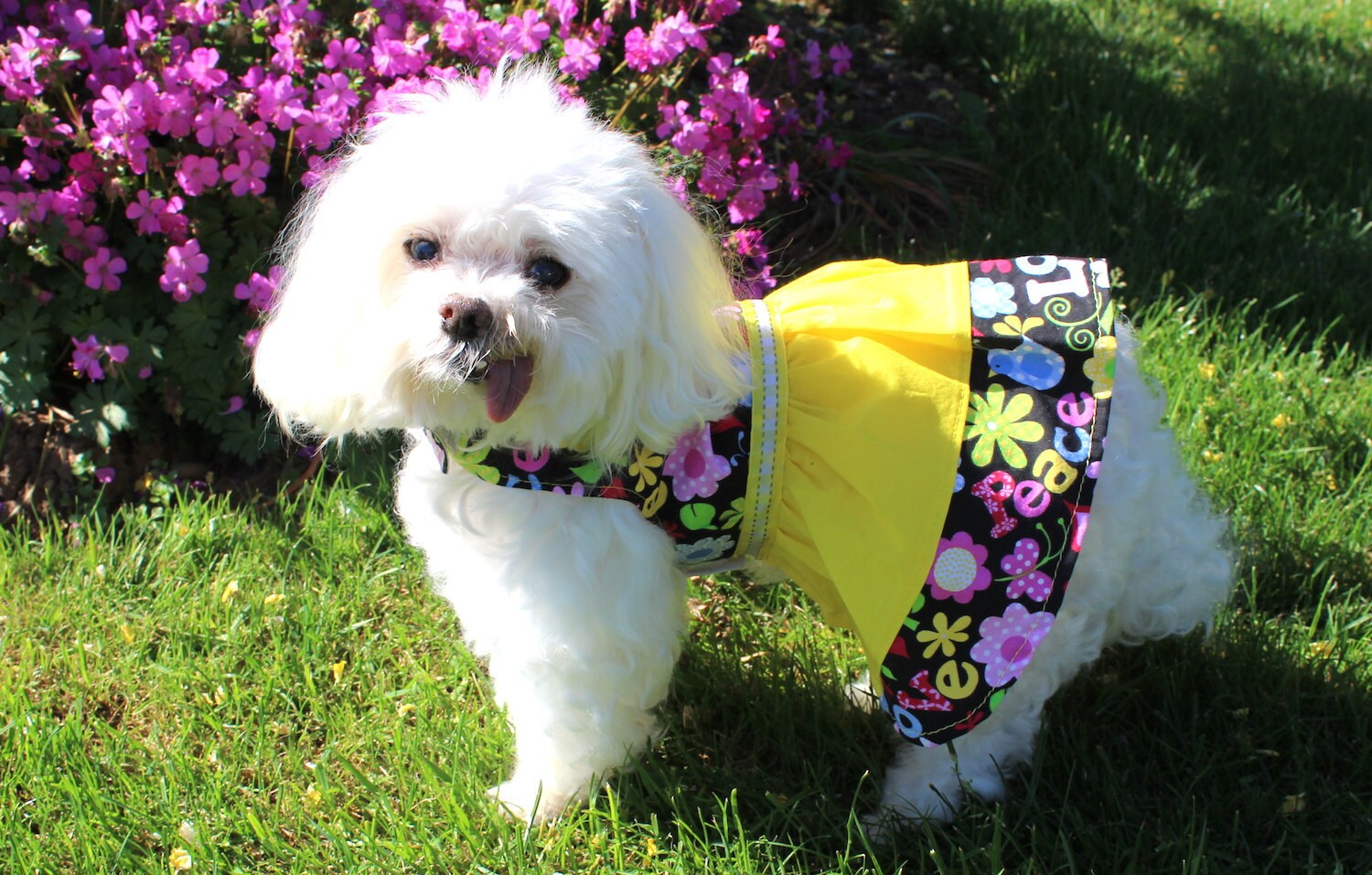 He was a great model... he did anything you asked of him. This picture was taken just before he started going blind a few years ago.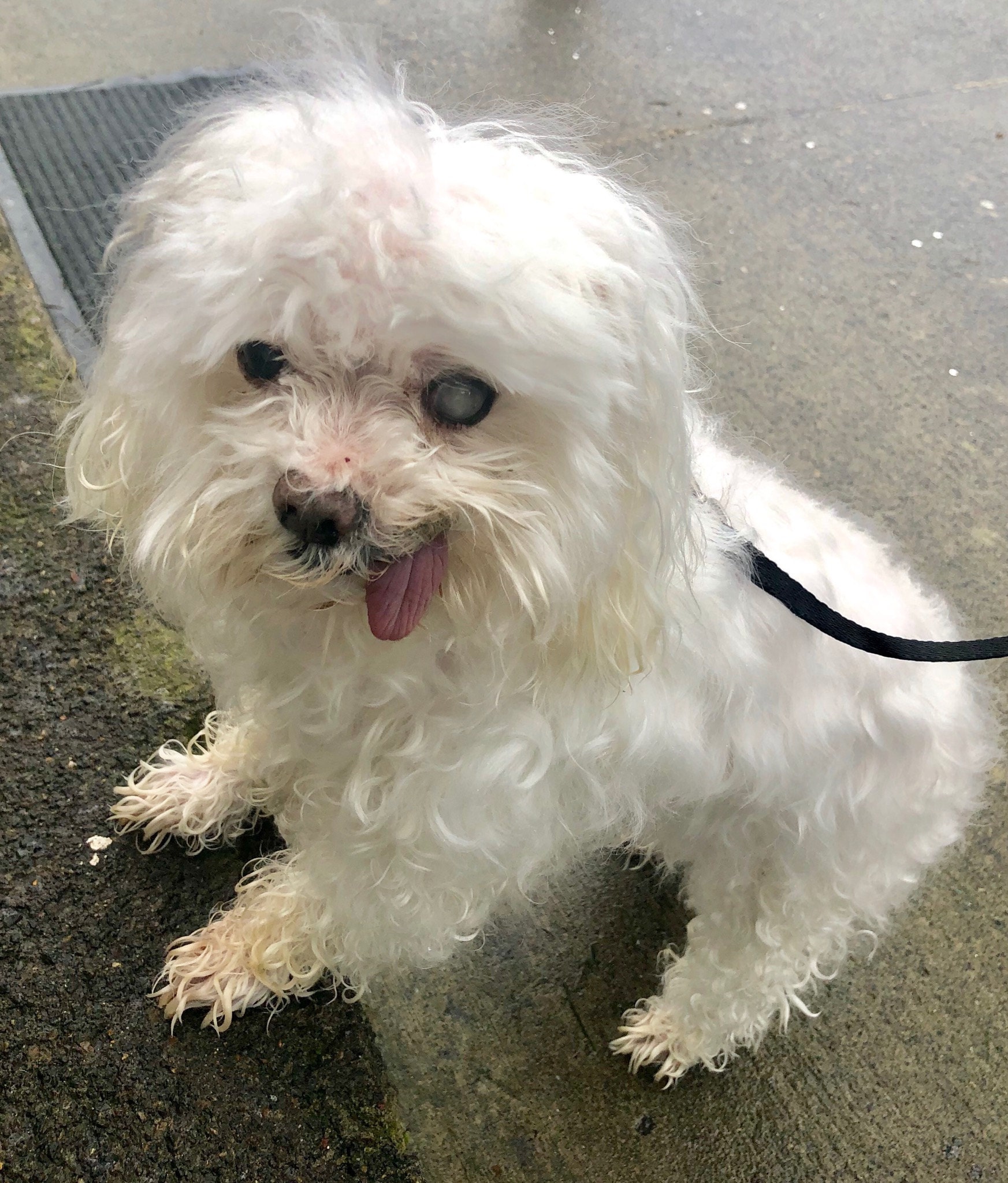 Taken a week an a half before he left to go over the rainbow bridge. I took this picture after taking him out in the rain to potty - Whirly got to a point that he would not go up 1 step, let alone two or three. I carefully picked up the front of his body and sat his two front paws on the step so I could get his picture. This would be the last picture I take of him.
I hope you all enjoyed these few pictures of Whirly... many of you who met him, I know will hold him in your hearts forever, as I will. Little Whirly loved everyone he met and they loved him. He only knew kindness and love.
Rest In Peace my Little Man - I love you!